I seem to have lost my knitting mojo with everything going on in my life at the moment. All of my current projects on my needles, just don't seem to be doing it for me. I needed something new, exciting and different.
A few weeks ago I had to the idea of making a
Cinderella Topsy-Turvy Doll
for my partner's 3 year old daughter for Christmas. I bought the wool on the weekend, but only cast on last night. All of a sudden, my knitting mojo has come back with a vengeance and I can't wait to get home tonight to keep working on it!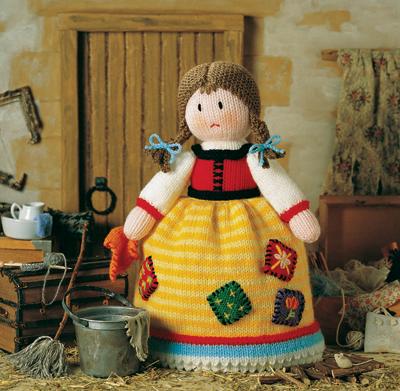 Vanessa is a very girly girl, which was quite obvious when I introduced her to the world of Barbie DVDs - which has become a new love for her. I thought about making her a little doll or something, and then I remembered the Cinderella doll. I have always wanted to make it and this gave me the best option.
For the first time in a long time, I am using acrylic. Yes, I can hear most of you groaning now, but let's face it - it's for a 3 year old and who knows how many times this is going to have to do a run through the wash?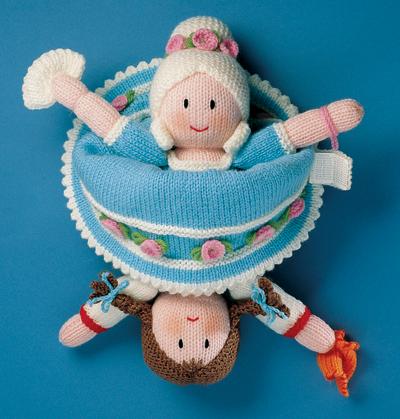 The good news is that as she is so young, I was able to get her to help me pick her favourite colours in the wool without her having any idea what was going on. Instead of being blue, the ball gown will be pink (her favourite colour) and rather than the yellow on the rags dress, it will be light and dark teal. I haven't decided what colour the raggy bodice will be, but I will see what I have in my stash.
I hope she will love it as much as I am loving making it. I really think that she will get a lot out of it!
These pics are from the Jean Greenhowe website